Sports
Christ Church CEP Academy Sports Premium Allocation 2016-17
This year our school has been allocated £9735 by the government to support the delivery of PE and sport to our pupils. The diagram below shows how the funding will be used to broaden the PE/Sport curriculum and the quality of after-school sport provision being offered to your child. It also shows how we plan access a competitive sports package offered across the district, by purchasing membership of the Shepway School Games event calendar run by the Shepway Sports Trust.
Change for Life Club
One initiative that we are proud to promote through our sports premium funding is our lunchtime change for life club. This focuses on promoting teamwork, healthy life styles and problem solving skills through a series of physical challenges, games and tasks. For more information on this programme or for activities or recipes that your child or even your whole family could enjoy as part of an active lifestyle please visit:
http://www.nhs.uk/change4life/pages/sports-clubs.aspx
Additional swimming provision.
At Christ Church we are especially keen to support our children in their swimming development. It is an expectation that by the end of Year 6 each child should be able to swim 25 metres unaided. In Year 5 less confident swimmers are identified and monitored. Upon entering Year 6 these vulnerable pupils are invited to join an afterschool swim club which is delivered by a fully qualified swimming instructor. Once pupils are on course to reach their 25 metres target then other vulnerable pupils are invited to join the club in their place.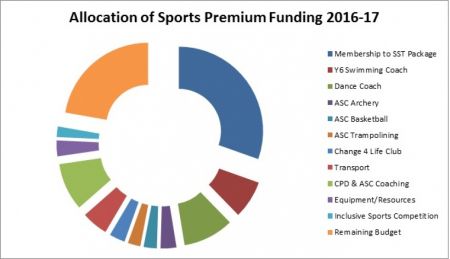 Christ Church CEP Academy, Brockman Road,
Folkestone, Kent, CT20 1DJ Telephone: 01303 253645
WEBSITE BY: SCHOOLWEBDESIGN.NET | Login