Dolphins
Welcome to Dolphins class page. We are very excited about out learning journey in year 1 and we have lots of great things planned for the year ahead.
Each term has a theme and term 1's theme is 'We are all Special'. Our stories that we are reading and learning include 'Owl Babies' and Goldilocks and the Three Bears. We have already had a visit from the Owl man to find out lots of interesting facts about owls and we have used these facts in our writing.
We are also learning about nurturing nurses and looking at the lives of Florence Nightingale and Mary Seacole. later on in the term we shall be thinking about out local area and learning how to make and read simple maps.
We are continuing our journey in maths, being introduced to new concepts as well as mastering familiar ones such as number bonds to 10 and 20, one more one less and counting in 2's.
Watch this space for photos and information about our learning journey.
Latest Photographs
Class Photograph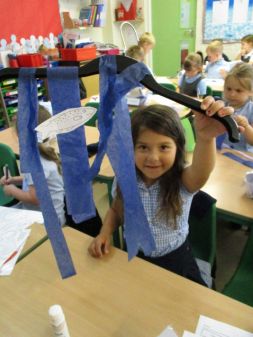 &nsbp;
Staff

Miss Conybeare
Teacher
Christ Church CEP Academy, Brockman Road,
Folkestone, Kent, CT20 1DJ Telephone: 01303 253645
WEBSITE BY: SCHOOLWEBDESIGN.NET | Login